Online ARRT-Approved MRI and CT Programs
As one of the first online ARRT-approved MRI Certification and Computed Tomography (CT) Training Programs, Pulse Radiology offers future and current radiologic technologists the resources needed to satisfy ARRT Structured Education and Clinical Requirements. Radiologic Technologists (RT's) are able to prepare for career advancement while working a full-time job. Pulse Radiology provides the following services: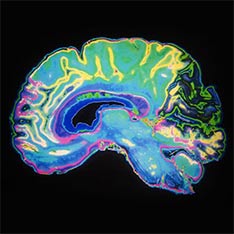 #1 Online MRI Program for Radiologic Technologists
Our Online MRI Certification Program for Radiologic Technologists runs for 14 weeks and covers the entire MRI Content Specifications as outlined by the American Registry of Radiologic Technologists. Additionally, we provide clinical training to our students at our affiliate locations. We offer students immediate answers, feedback, and explanations after taking these exams. The entire program gives you 25.5 Category A (ASRT) credits necessary for MRI certification.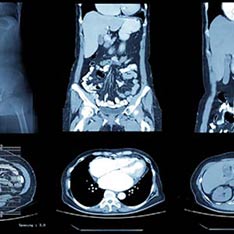 #1 Online CT (Computed Tomography) Program for Radiologic Technologists
Our Online Computed Tomography CT Training for Radiologic Technologists is also a 14-week program that covers all the CT Content Specifications as outlined by the American Registry of Radiologic Technologists. Clinical training at partnering locations is also provided to each student at over 90 locations across different states. We also provide job placement assistance, 24/7 support, and student referral programs.
Clinical Training Locations | MRI CT
Pulse Radiology partnering clinical training facilities span five states with more locations to offer across the US in the coming year. Our clinical training allows enrolled students to observe experienced MRI Technologists and CT Technologists and train under their supervision at accredited imaging centers. Clinical Training is mandatory to complete the clinical requirements as specified by the ARRT.  We do our best to find the best schedule for our partnering clinical affiliates and students.
Radiology CE Credits | Continuing Qualifications Requirements (CQR)
Through the Pulse CE Academy, you can easily get ASRT approved Category A Radiology CE credits to complete your biennium requirements. We offer short courses on MRI Safety & Management, MRI Pulse Sequences, and Ankle Anatomy, Function & Injuries, among others. Each of these short courses gives students at least 1.5 Radiology CE credits, which can be used as CQR or radiology CE credits.
Improved MRI Technologists Salary
The courses we offer here at Pulse Radiology are the best way to improve your skills and increase your salary range as an MRI Technologist. The average MRI tech salary is at $73,142, but it can go as high as $82,590 for professionals with an advanced level of learning and training. Pulse Radiology provides the online courses, clinical training, and 24/7 support needed to boost your education and maximize the MRI technician salary that you'll receive.